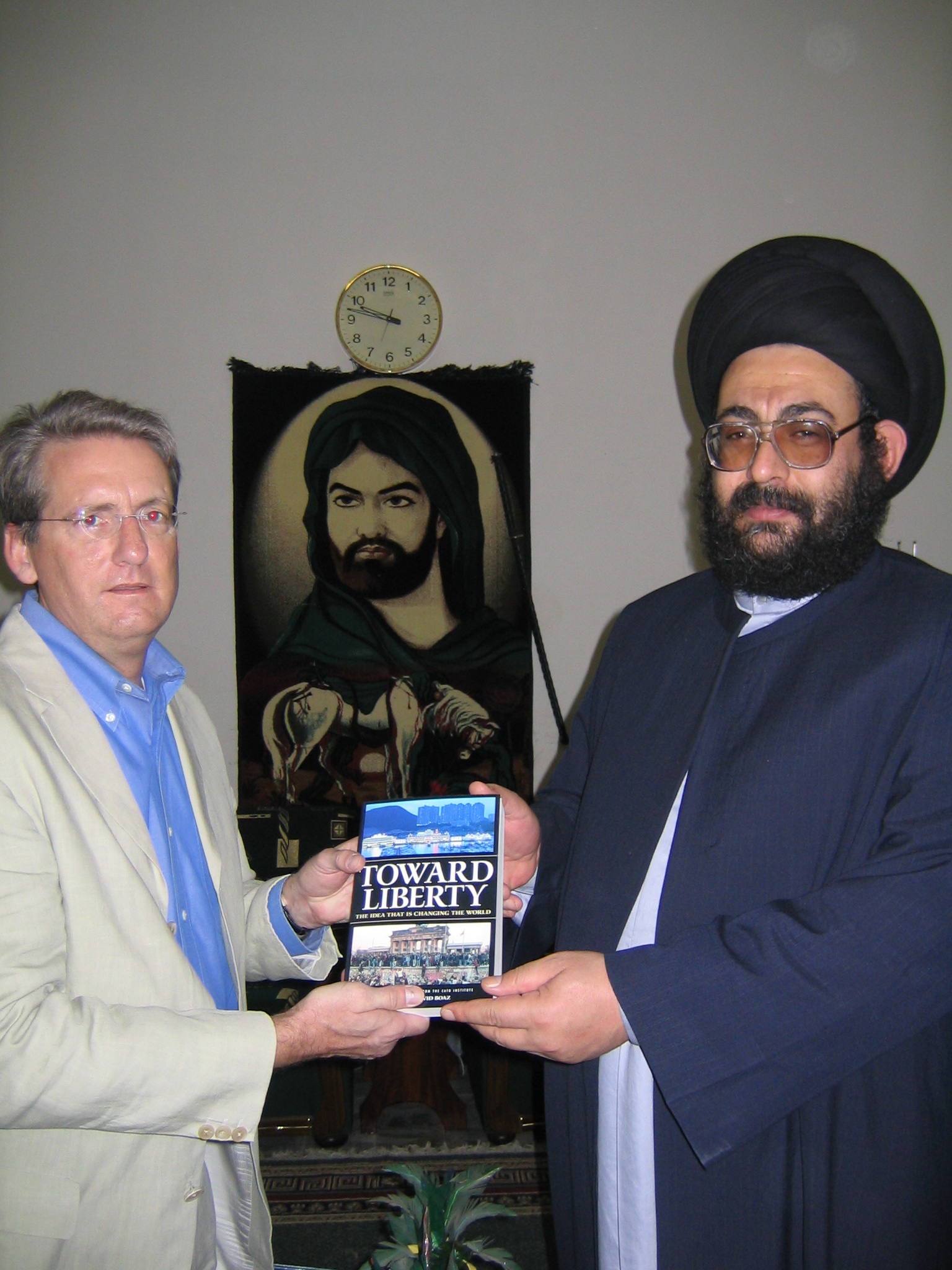 Ron St. John with Sayyid Farqad al-Qazwini of the
Religious University of Hilla, presenting a Cato
Institute book, "Toward Liberty," to the library there.
This morning I received a terrible email from a friend in Baghdad. It was forwarded from the office of the United Nations in Baghdad and informed recipients of the death of Ron St. John, a friend who worked for the United Nations Office of Constitutional Support, for which he was heading up a national reconciliation program. I have called Baghdad and emailed to try to get more information, but all my friends know is what was in the the email, which referred to "natural causes," so it doesn't seem that Ron was killed by the terrorists who are trying to kill anyone promoting peace. (Update: I just received an email confirming that the cause of death was a heart attack.)
I send my condolences to his family and to his many friends.
(The book that Ron is presenting to Mr. al-Qazwini is Toward Liberty:The Idea that is Changing the World, ed. by David Boaz and published by the Cato Institute. The image in the background is of the Imam Ali, whose life is venerated by Shia Muslims)