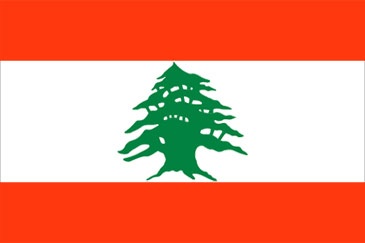 With the rest of the world I have watched in horror at what is happening in Lebanon. Hezbollah, supported by the extremists in Tehran, has goaded Israel into striking, not only at Hezbollah, but at the innocent Lebanese, as well. The Israeli attacks on civilian infrastructure throughout the country and the destruction of the lives of innocents are simply unconscionable. I wondered at first whether the Israeli politicians and generals had thought through the implications and had some kind of strategy that I couldn't quite fathom. Something like getting the other Lebanese factions to take on the Iranian-funded Hezbollah and replacing Hezbollah fighters with the Lebanese army on the border. It doesn't seem so, as I gathered from this BBC report:
Mr Olmert said the timing of the incident was not an accident, and the international community at the G8 summit in Russia had fallen for it – discussing Lebanon rather than Iran's nuclear programme.
The kidnapping/capture of the Israeli soldiers could only have steered the G8 discussions away from Iran's nuclear program if the Israelis had fallen for the bait and attacked Lebanon. And that suggests to me that, if Olmert is right and the Iranian regime did calculate that such an incident would take their evil plans off the G8 agenda, Olmert's government doesn't have a coherent plan and is simply striking out in anger. Not a good sign.
One of my Lebanese friends, to whom I sent a message of support, wrote back:
Well, what can we do? it is the theological war and between two tough "theologies", they may differ in color but definitely not in shape and content.

In theology, there is no place of words such as : dialog, tolerance, accepting the other … etc.

Lebanon is like hell nowadays … I am sure you don't want to experience it.
Another warned that,
I must add that this war isn't a local one. It is regional with flying colors, potentially a larger (global) one given the room available for accidents and surprises, and room there is plenty, especially that it's looking like a long one by design (targeting of infrastructure, roads connecting cities, food factories, water reservoirs and telecom). if I am in the gambling business I'd bet on a 100 dollars level oil and the toppling of the jordanian regime.
I pray that the Israelis rethink their approach and stop the attacks.