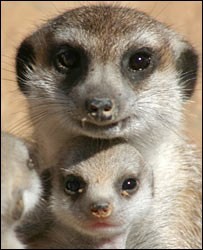 While helping young libertarians gathered together at Cambridge University to appreciate the tradition of liberty and to engage cognitive tools to understand and improve the world, I learned that Cambridge scientists have published evidence in Science that meerkats actively teach their young. According to the BBC,
Writing in the journal Science, the scientists suggest meerkats are only the second non-human animal species found to teach its young actively.
That raises a question. If meerkats were to fail to train succeeding generations in how to hunt and eat, they might die out. What happens when humans fail to teach succeeding generations the principles of social cooperation, such as toleration, several property, freedom of trade, and the rule of law? I think we already know the answer….the last century was choked with the bodies of the dead.