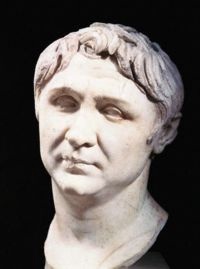 Pompey the Great
Robert Harris, the author of the excellent book Fatherland and of the new book (I've not read it, as I gave my brand new copy to Jose Pinera, who was about to take a long plane ride to Prague) Imperium, recently had a most interesting comparison to make between the Roman and the American Republics, in his September 30 New York Times essay on "Pirates of the Mediterranean."
As Harris writes,
Over the preceding centuries, the Constitution of ancient Rome had developed an intricate series of checks and balances intended to prevent the concentration of power in the hands of a single individual. The consulship, elected annually, was jointly held by two men. Military commands were of limited duration and subject to regular renewal. Ordinary citizens were accustomed to a remarkable degree of liberty: the cry of "Civis Romanus sum" – "I am a Roman citizen" – was a guarantee of safety throughout the world.
All of that was swept away by the quest for an imperial power that was justified in the name of security from pirates.