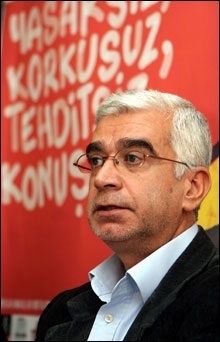 My friend Atilla Yayla, a courageous leader of the Association for Liberal Thinking in Turkey, has been found guilty of allegedly insulting the founder of the modern Turkish state, Mustafa Kemal Ataturk. The 15 month prison sentence was suspended.
Atilla is a brave man and a friend of the liberty of everyone. Please write to the Turkish Ambassador in your country, respectfully (please) requesting that proceedings be undertaken to void the sentence. Here is the info for the Turkish Embassy in the USA.
Background from my previous blog posts here, here, and here.
The New York Times ran a piece on Friday on the likely direction for freedom of speech in Turkey, "Turkey to Alter Speech Law," which focuses on Atilla's case.