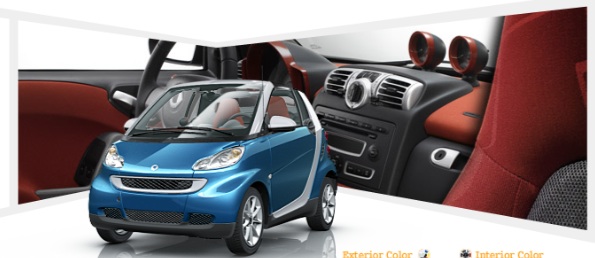 **
I did the math and I figured that by cutting out taxi fares (which add up fast) and a few other things, I will end up ahead.
The purchase experience was non-stressful. No heavy-handed sales techniques. Friendly and well trained staff. And the car is great.
The best part (after the reasonable price)? I drove to my neighborhood, passed by a few parking spots because I feared they were too small, then said, "Why not try?," and found that I could easily fit into one that I thought was too small. And there were comfortable margins on both ends.
(It's so small, it could be considered a large iPod accessory with wheels. But it is astonishingly roomy inside.)
**I bought this one: a convertible "Cabriolet" with a blue and silver exterior and a red interior.