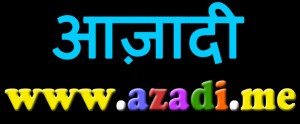 Another project on which I've been working for about a year launched today: Azadi.me. It's BEAUTIFUL. (IMHO)
Kudos to Ajay, Baishali, Parth, Manu, Lee, Jude, Swami, and all the others involved in this effort!
Stay tuned for updates on similar projects in Urdu, Bahasa, Vietnamese, and Chinese. We are busy people.