I learned today about the death of a decent and good person, Jim Thiel, the audio-engineering genius behind Thiel Audio, makers of technically advanced audio equipment far more advanced than I can fully appreciate with my tin ears. I knew him through his and his family's support of freedom. He is missed by his friends, including many participants in Cato University seminars, and by his wonderful and warm family.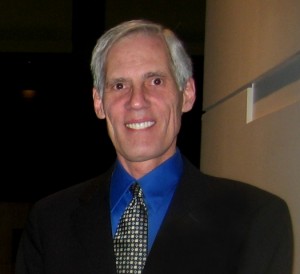 James Edward Thiel 1947-2009
Jim Thiel co-founded THIEL Audio Products of Lexington, KY in 1976, and the company has grown to become one of the most respected manufacturers of loudspeakers in the world. Jim's passion for music and his interest in electronics can both be traced back to childhood, when he began a lifelong love affair with the piano and also began to build and repair radios and other electronic gear. His academic background in physics and mathematics along with his naturally creative and inquisitive nature led him to pioneer the principle of time and phase accuracy in loudspeaker design. Over the last three decades, Jim Thiel's speakers have received countless awards from the most prestigious audio publications worldwide, highlighted by Stereophile Magazine having adorned the THIEL CS3.6 as one of the Hot 100 – a group of the most important and influential audiophile components of all time.
"Not only was Jim Thiel a supremely talented and inventive speaker engineer, he was one of high-end audio's true gentlemen, a gentle man. Had we not been divided by the gulf between reviewer and manufacturer, I would have been proud to have counted Jim Thiel as a friend." – John Atkinson, Editor, Stereophile Magazine
When THIEL would host their dealers for training events in Lexington, many remarked that their favorite moments were spent with Jim in his lab, where he would detail his complex work in friendly and digestible language. Jim was known to listen thoughtfully and challenge gracefully, and he garnered a deep level of respect and affection from those who worked at his company. His employees remarked that he was so genuine—he was always fair, kind and reasonable. Jim was a man of science, possessing a profound respect for individuality and personal freedoms.
"Anyone who dealt with Jim Thiel had to admire his integrity, his firm dedication to real-world engineering, and his equal concern that the end result sound as much like live music as possible. He was truly dedicated to advancing the state of the art in loudspeakers, and he made steady breakthroughs during his career without ever losing a sense of quiet modesty and being unwilling to listen to comments and criticism. Virtually every new design he created marked a further step forward in his personal approach to the absolute sound, and it is a real tribute to him that his last major design—the Thiel C3.7—was not only his best speaker yet, but is one of the most outstanding speakers ever made. Jim will be deeply missed for his qualities as a person, his integrity, and his constant search to perfect his designs. He exemplified all the best in the high end." —Anthony Cordesman, The Absolute Sound
Jim would like to thank Dr. Mark Rosenberg who extended the length and quality of his life. Jim felt strongly that Dr. Rosenberg's alternative approach to cancer treatment was viable and would like to encourage anyone challenged by the disease to learn more about Dr. Rosenberg's work at www.newhopeforcancer.org. Donations in honor of Jim Thiel can be made to the Rosenberg Integrative Cancer Treatment and Research Institute at the above URL or to:
RICTRI
2512 North Federal Highway
Suite 105
Del Ray Beach, FL 33483-6147
Jim is survived by everyone who ever loved him and a legion of devoted THIEL fans around the world…
THIEL welcomes everyone to share their thoughts or memories of Jim at www.thielaudio.com