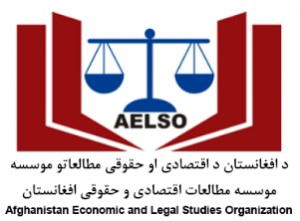 I have just received the PDF of the Dari (the Persian spoken in Afghanistan) version of the book Common Sense Economics: What Everyone Should Know About Wealth and Prosperity, by the outstanding economic educators James Gwartney, Richard Stroup, and Dwight Lee. The new think tank, the Afghanistan Economic and Legal Studies Organization, will also publish in Dari Frédéric Bastiat's The Law and "What Is Seen and What Is Not Seen," David Boaz's Libertarianism: A Primer, and other books. Translations into Pashto are underway. I was in Afghanistan in June and in December and I am very, very happy to be associated with such outstanding libertarians.
I'm also pleased to say that just north of Afghanistan, the Tajikistan Free Market Centre has been started, is honing its business plan, and is preparing to unveil their website and their first projects. (That thanks to the great work of the Central Asian Free Market Institute, headquartered in Bishkek, which provided assistance to their Tajik neighbors after the Fall Free Market School in Issyk Kul. I lectured at the school, and gave a series of lectures in Tajikistan, in Dushanbe and Khudjand, in February of last year.)
Anyone who'd like to provide financial support for these brave people is welcome to contact me.
NOTE: If you click on the link for the Central Asian Free Market Institute, you can get their very impressive 2009 report, in either English or Russian. Please note that the group was formally started in April of last year and had a really brilliant first (partial) year. I've gotten several donations for CAFMI already today, so if you're interested, you won't be alone. (I'll bundle them and send them, with no "fee" or "charge" for wiring the money. A dollar donated to the Atlas Economic Research Foundation for CAFMI will be a dollar in their account or spent on projects, equipment, and the like that they designate.) This is a very impressive group of young libertarians and they're doing a lot to promote freedom in a region that has known very little of it.