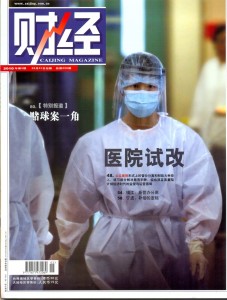 One of China's most prestigious and influential magazines, Caijing, today ran my article on free trade: "Weaken Our Trade Barriers: It is not only America's leaders who are erring, Chinese leaders must also change their trade policies." It was based on a presentation I made at a seminar on trade policy at the Unirule Institute in Beijing. (Note: Click on the images to enlarge them to readable size.)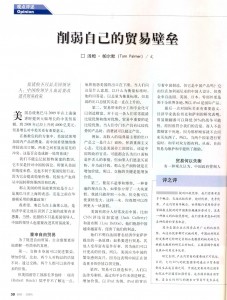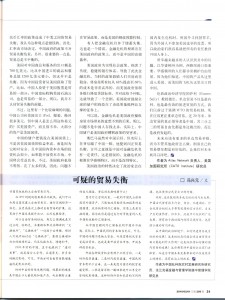 At the bottom of the page is a comment, expressing agreement, by Prof. Feng Xingyuan of the China Academy of Social Sciences and the Cathay Institute of Public Affairs.
Note: Careful readers of the Chinese text will note on page 1 references to "Lou Dobbs" and "Jack Cafferty," two notorious China bashers on "CNN" whom I set straight. And further note: I can't read Chinese, either. I wish I could.