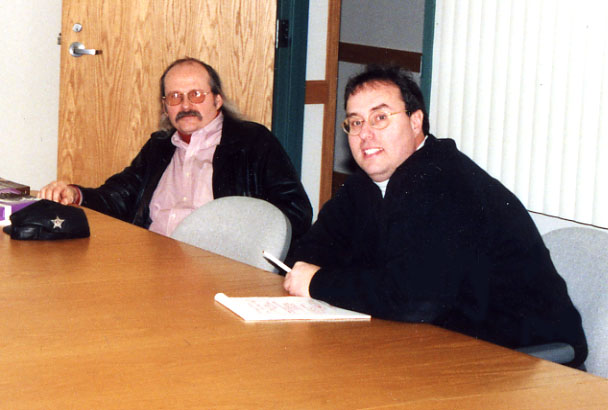 Don Lavoie and Pete Boettke
I've just learned about an excellent essay contest in honor of the late Don Lavoie. The deadline is September 1 and students from any university on Planet Earth can send in entries. Details available here.
Don Lavoie was a gentle scholar and a true friend of liberty. It's great to know that his friends and admirers have honored his memory with this essay contest. His books included National Economic Planning: What Is Left, Culture and Enterprise (co-authored with Emily Chamlee-Wright; I was editor for the book), Economics and Hermeneutics (as editor; I contributed a chapter to that book), and Rivalry and Central Planning: The Socialist Calculation Debate.