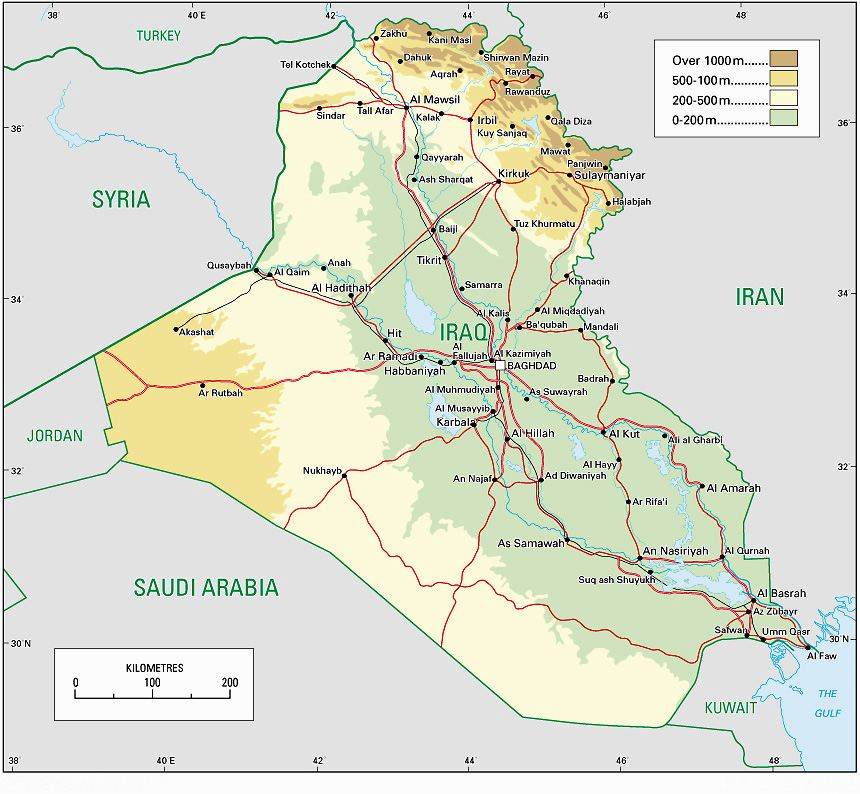 The revelation in the New York Times (may require registration) of remarks by people who have read the classified National Intelligence Estimate's findings wasn't much of a surprise. The Bush Administration's policies toward the Middle East have not made the world safer. Quite the contrary.
On the one hand, we haven't had any more attacks in the U.S. (although Spain, Britain, Germany, and, of course, Iraq have not been so fortunate), but on the other hand, the reach of the Islamist radicals is increasing and their networks are growing. And the invasion of Iraq is clearly a factor fueling that growth.
What to do? Well, first of all, let's hope that the mistake isn't repeated by invading additional countries (Iran, Syria). Second, it's long past time to initiate a plausible and realistic plan for withdrawal of foreign forces from Iraq. (No, I don't know exactly what form that should take, but an indefinite stay clearly undercuts reasons for Iraqi factions to arrive at a modus vivendi.) Third, craft a withdrawal that won't leave Iraq (notably western Iraq) as a vast training ground for al Qaeda, which seems a very real and serious possibility.
I shared a few thoughts on the issue in Reason earlier this year. (Scroll down to the third article.) As I noted,
6. If the U.S. were to withdraw tomorrow, the country would be plunged into a bloodbath. But if the U.S. does not make it clear that foreign forces will withdraw, it is unlikely that Iraqis will be able to unite to defeat the terrorists. The prospect of an indefinite substantial military presence in Iraq will provide a ready scapegoat for all of the country's problems (including the havoc wreaked by the insurgency). Only the credible prospect of a departure is likely to bring the parties to the table to create a relatively (and I stress relatively) liberal and stable regime for Iraq. And even that might not suffice. The country could break apart. That might not be the worst outcome, but the fighting to determine the borders of the resulting states could be fierce.