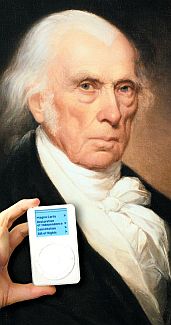 *
All 12 modules of the Cato University Home Study Course are now available in mp3 format. They can be purchased on CDs at the moment (and either played from the CDs or transferred to an iPod or other mp3 player) and soon via download.
(Information on the Cato University 2008 Summer School is also available. I haven't finalized the schedule yet, but give me time…..)
*James Madison while jogging.