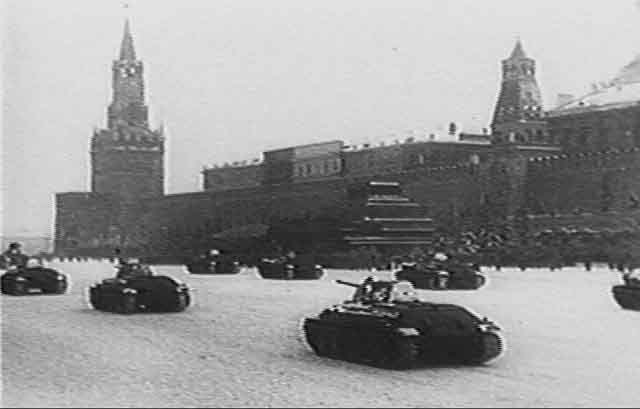 More Dangerous Than This Parade?:
Soviet Tanks in Red Square
An evidently unhinged person exclaimed today that the first gay pride parade in Riga — all 50 marchers — represents a greater danger to Latvians than did the Soviet Union:
To a packed basilica holding tens of thousands of Catholics on Monday, Latvian Cardinal Janis Pujats warned that homosexual militancy is more dangerous than the militancy experienced by the war-torn country in Soviet times. "In Soviet times we faced atheism, which oppressed religion; now we have an era of sexual atheism," he said. "This form of atheism is even more infectious and dangerous, spiritual values disappear in a swamp of sexual irregularity."
Under Soviet rule many tens of thousands of Latvians were executed by the Soviet state. Thousands more were enslaved in the Gulag. Latvian national identity was almost extinguished.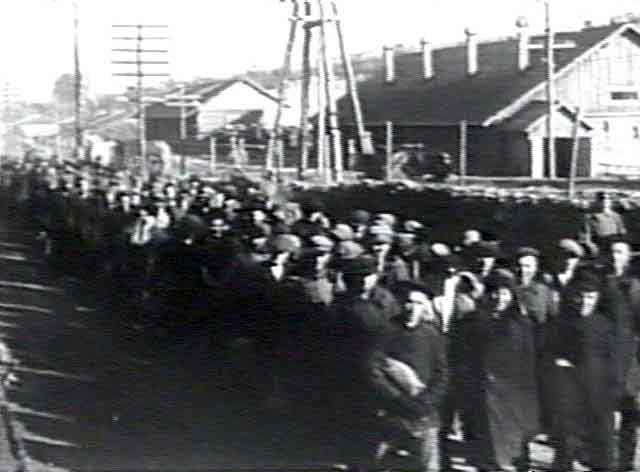 More Frightening Than This Parade?:
Soviet Subjects on the Way to the Gulag
The cardinal's bizarre and morally incomprehensible remarks were also reported in the Catholic World News and in Mosnews. The Baltic Times has a different story about the proposed gay pride parade in Tallinn, which won't be banned, although, "A Narva-based member of Pro Patria wrote that it would be inappropriate to carry out the parade at a time when Estonia has been hit by a helicopter crash with fourteen victims." Um, right….